Braeberry Portia
---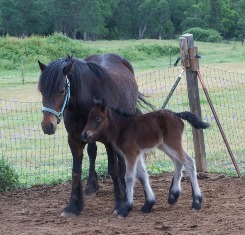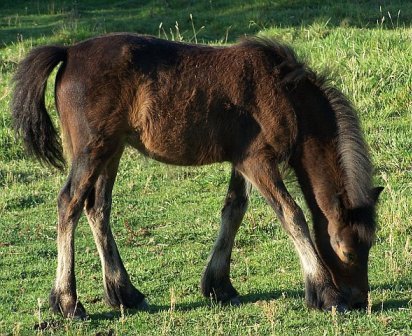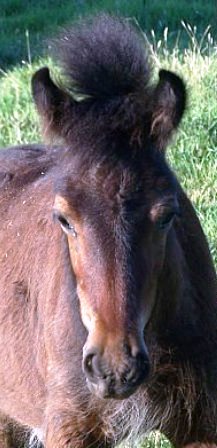 Murthwaite Yelena's first foal came on Shakespeare's birthday and death day, April 23rd (2008). She seemed to be a bay filly with no white markings. Yelena was imported in 2008.
Portia is a character in two of Shakespeare's plays, a strong female character and the heroine of the Merchant of Venice, she is described as resourceful and unconventional.
Portia's dam, Yelena was leased and her sire, Greenfield Gay Lad, is an older stallion in Yorkshire, England. Our plans were to keep Portia for our breeding herd but she took a liking to Star Thistle and became addicted. The poison affects the nervous system beyond repair and we lost her November 2009.