Braeberry Anne
---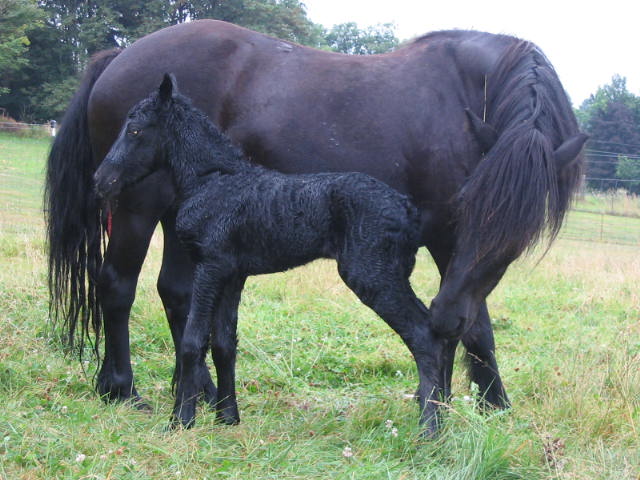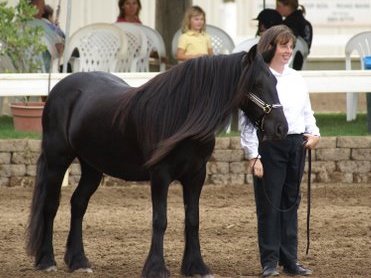 Anne was foaled the morning of August 7, 2005 and was standing within a half hour. She is so named as she was born on our wedding anniversary.
She was fuzzy, adorable, and had a definite spitfire way about her. She had no problem keeping up with the two older foals in all the pasture frolic, and liked to jump up with her front legs over her dam's back for a rest.
Anne is sold and now residing at her new home. Congratulations Rene' of Fell Legend Farm.
Congratulations to Anne for her success at 2009 Brookside Mountain and Moorland Show. She took 2nd in her class, Champion Best of Breed Fell and Reserve Supreme Champion Mountain and Moorland. I look forward to hearing about her next show.
At the 2008 Brookside Mountain and Moorland Show Anne took 1st in her class of 3 and under and the M & M Reserve Champion..
Left photo is Anne a few hours old. Right photo is Anne at Brookside, 2010.
Anne has had foals in 2010 and 2011 for Fell Legend Farm.