Braeberry Barnabas
FP70731G
---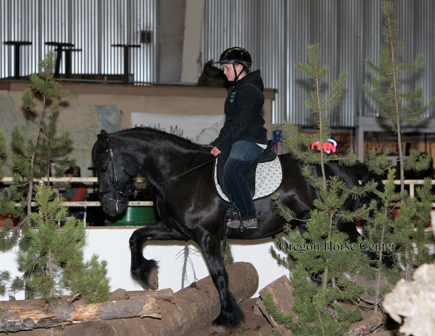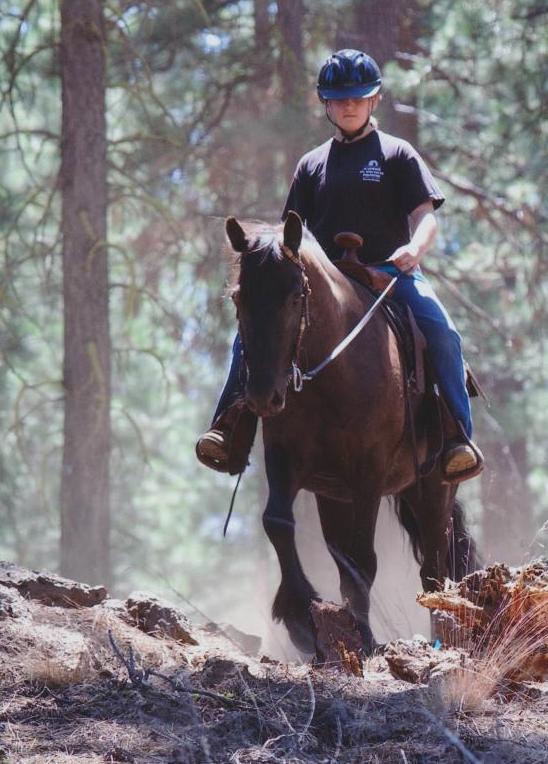 Barnabas is in Eugene, Oregon with his new owner Raquel. His first weekend at his new home he participated in a weekend trail clinic and a couple weeks later the Spring Mountain Trail Adventure 2012 and did very well for his training and time with his handler. He arrived to her place having been ridden about seven times, but you'd not know it by how well he behaved and responded. Thank you to the Oregon Horse Center for permission to use the photo above left. Raquel plans to take him to the NW Mountain Trail Championships in November, but in the meantime, she and he hold first place in the Junior Division for Oregon in the American Competative Trail Horse Association. Picture on right is at one of these events.
We look forward to seeing Barnabas, or Bling as he is now being called, in many future events. He will be unable to participate in any of the formal Fell pony points systems or shows as he is overheight by an inch but he will still get people asking what he is.
Keep up with him here on his Flickr page.
Barnabas is Murthwaite Chanthal's first foal, and arrived 19 April 2006. His sire is Heltondale Bobby, a stallion with successful showring experience in the UK and currently resides in Europe. As a foal, Barnabas was gentle, friendly and eager to play with other ponies. At one month I haltered him for the first time. He sniffed the halter, I put it over his nose, swung the strap over his head and buckled it. He barely moved.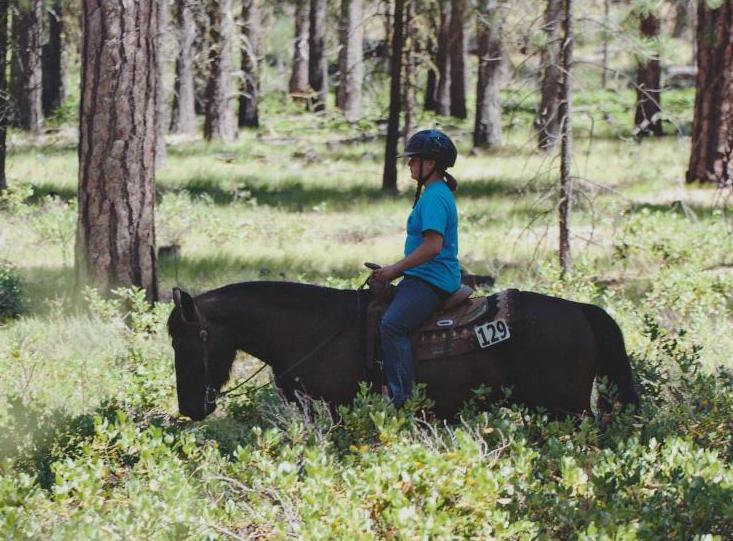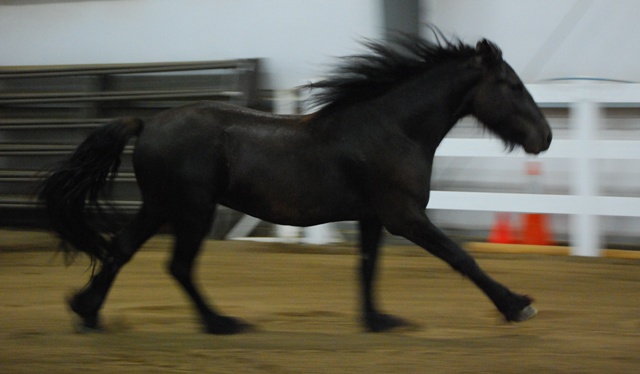 Barnabas is a looker and has become very friendly after going through a rough patch just before gelding him. He is now a perfect temperament, slow and steady but ready to go when you want him to. He currently measures 14.1. He'd make a great driving pony, trail pony, pack pony or family pony.
Below are links for Barnabas preparing for and doing his second ride, and doing his fifth ride. It was raining off and on for ride two, it was hot for ride five. The rider is working under an experienced trainer and she has an exceptional way with animals of all types. The trainer has worked with equine of all types in most settings, including farrier work, breeding, draft horses, mules, driving, cattle work of all types, packing (short and long haul), and a variety of other activities. He is strongly influenced by 'natural horsemanship' style training before it got that name, but combines various styles to fit each specific horse best.
Video of Barnabas preparing for ride two.