Braeberry Emma Mae
---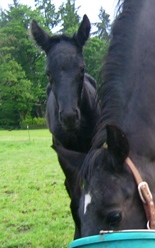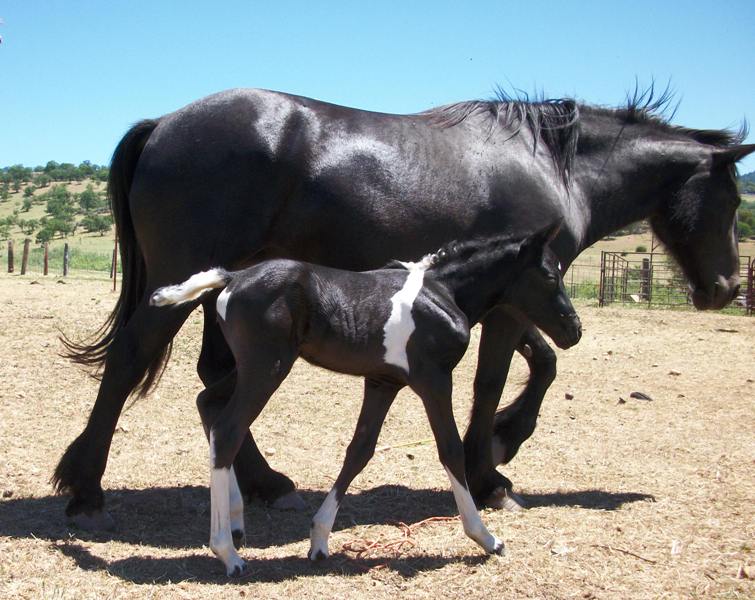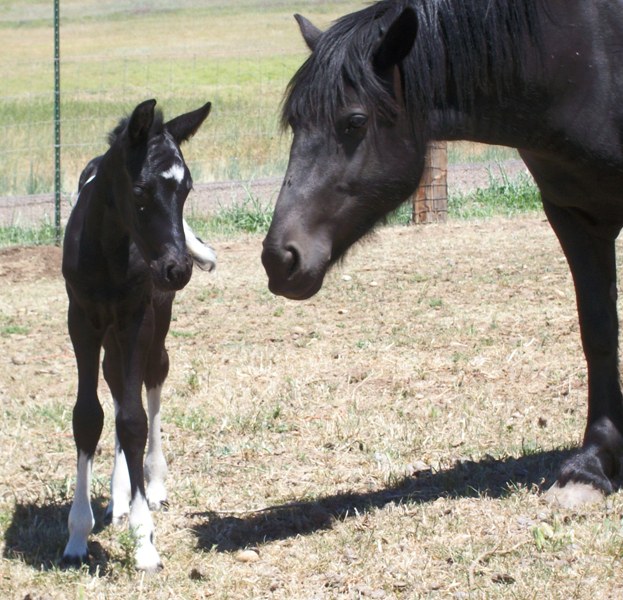 Ravenscairn Selkie's third foal for us came 31 May 2008 in the wee hours of the morning. It's a black filly and has been named Emma Mae. Photos top and bottom left are during her first few days.
Emma had a great first week, but a rough few weeks after that. She developed septic arthritis and at one point was given a 10% chance to live. We moved her to Oregon State University where they cleared out the infection with specialty equipment. With stall rest and medicine she recovered. The photo below right is her in Boring after two weeks of hospital time. Most of the shaved areas are visible where tests were done.
Emma grew tall very quickly, and as a two year old, matched the height and size of the three year olds. She went through an ugly, awkward stage so I didn't take any photos between ages 2 and 4 years. She filled out, matured and balanced out her awkwardness by fall of 2012. As a 5 year old with a new foal at her side, she's looking quite nice. She has carried the weight of a foal soundly, and will be started under saddle after weaning. We plan to get at least one purebred foal from her, then decide whether to make her available for purchase. She has shown no signs of lameness in her hock and she roams over 500 acres with the rest of the herd.
She is currently in Medford and has been bred to Copper for a purebred Fell in 2014.
She was leased to Hawleywood Farms for a 2013 foal and they bred her to their paint stallion and had a healthy filly 31st May 2013. Above two right photos are of her.