Braeberry Lydia
---
Lydia is sold and will be staying in Oregon.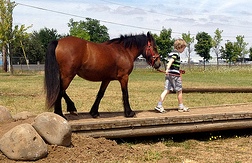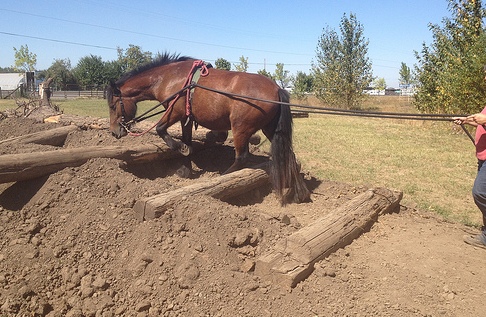 Lydia has spent the most part of August and September 2012 in Eugene in ground training and has demonstrated a very keen, ready and willing mind. See more about her through the link below to her Flickr page during training.
Townend Bunny continued her string of fillies with her fifth out of five on 24th June 2010. Though Copperbeech Casper is her third stallion to be bred to, Bunny stamps her type on all her fillies, though Lydia is her first bay. Lydia is small and compact with good bone, a nice head and no white marks. She will be very much a little draft pony with the attractive thick feather, mane and tail that makes the Fells often stand out.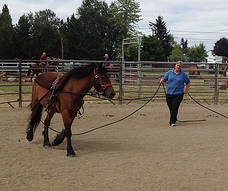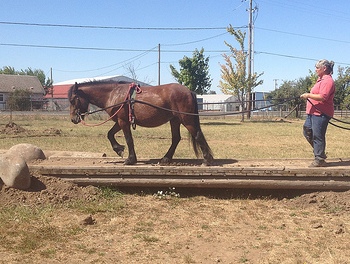 See more pictures of Lydia during late summer 2012 training here on her Flickr page.
She was a little spitfire to start with, thus at the time of the picture below, she was still wearing a halter and in a stall and run for some more handling. The picture below left shows her temperament as a yearling. I approached her in a herd setting, thinking she was a gelding my son had played with often as a baby. She had never been approached like this before, and wasn't nervous at all. She is now easy to work with. Like many ponies, she may be strong-willed, but desires relationship with humans, and you can see her curiousity in her eyes as she watches everything you do.
Lydia is FIS clear since she has two clear parents. She also has excellent bloodlines to add to any breeding program.