MustaHevonen Rheged's Trixie
FP3968
---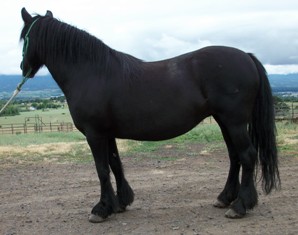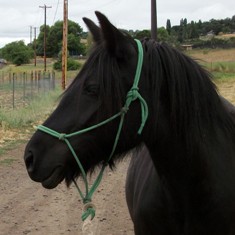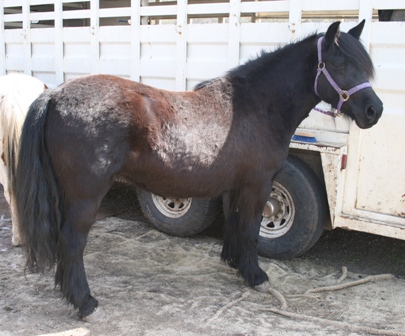 Trixie is Townend Bunny's first foal for Musta Hevonen Farm. She was foaled 20 June 2003 in Washington. She had a foal a few years ago but lost it young. We bred her to Copperbeech Casper for a 2011 foal but she didn't take. She was covered again for 2012 and had a bay filly 25 May 2012.
Trixie is almost identical her dam and my cousins have thought they'd make an excellent driving pair. She joins our herd after the sad loss of Wendy, her breeder, in October 2009. She has had basic handling but no formal training. She is friendly and with regular attention, will come round quickly.
Trixie has been moved to Lincoln, California for training over the next year and to be closer to her new owner. Congratulations Cathy, I look forward to hearing adventures with your new Fell pony.
Foals Trixie has produced for Braeberry Farm.
Braeberry Isabella
, bay filly by Copperbeech Casper, 2012