Midnightvalley Thistle
---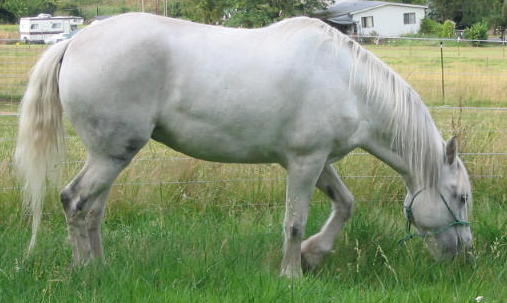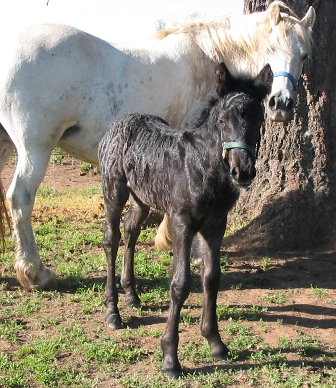 Midnightvalley Thistle was foaled in Colorado, and lived in Ontario, Canada before I purchased her. She is trained to ride and drive, including side saddle.
Kathy, Lily's owner, and I drove up to Calgary the last weekend of July 2005 to pick her up and bring her to her new home in Oregon.
Thistle is grey with a white marking on her head extending down below her eyes (though I've never seen it, as she's mostly white now) and stands 14 hands. Kathy laid claim to her if I were to sell her, when she first saw her and is now happily her new owner!
Thistle had a black filly by BroughHill Hadrian's Wall on 10 May 2008. Her name is JKL Catori.
Thistle's first foal was a grey colt, Braeberry Silverton in 2007.