Braeberry Clarabel
---
Clarabel is sold and will be staying in Eugene, Oregon.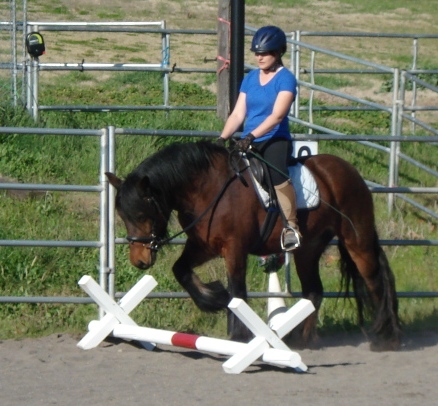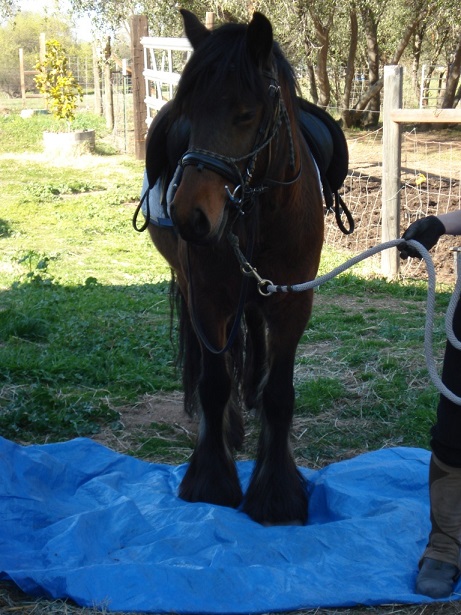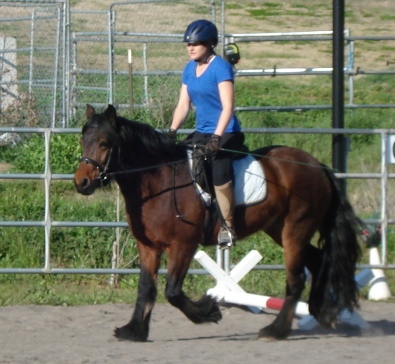 Clarabel is a bay purebred mare. She has matured magnificantly and is an outstanding Fell pony. Pictures above are spring 2012 in training. She also participated in the Paradise Horse Festival and though green in her training, she participated and behaved very well.
Her new owner has lots of info
Click here to see how she progresses on her Flickr page.
Clarabel is Murthwaite Chanthal's second foal and arrived on 14 June 2007. No one was home to see the foaling as we didn't expect it until the end of June. By the time we arrived home, the filly was up, nursing, and trotting alongside Chanthal. The foaling took place in the same pasture as her sire, BroughHill Hadrian's Wall, and two other mares with foals. I'd had Chanthal in the pasture to help keep Hadrian in line while breeding took place.
Her personality is sweet and soft. Our son named her after one of Thomas the Tank engine's coaches. She is easy going and is a pleasure to visit with in the pasture.
She attended her first show in halter at 2008 Brookside Mountain and Moorland Show and behaved well. She took 6th for 3 and under. The British judge came over and gave me some very positive comments about her future, though at the show she was in an awkward growth stage.