Braeberry Bonnie Lass
---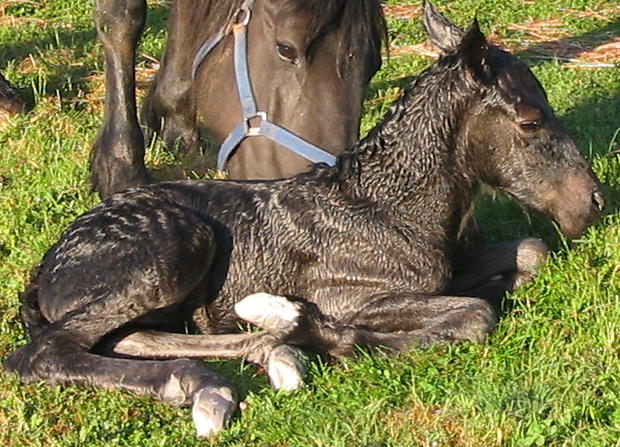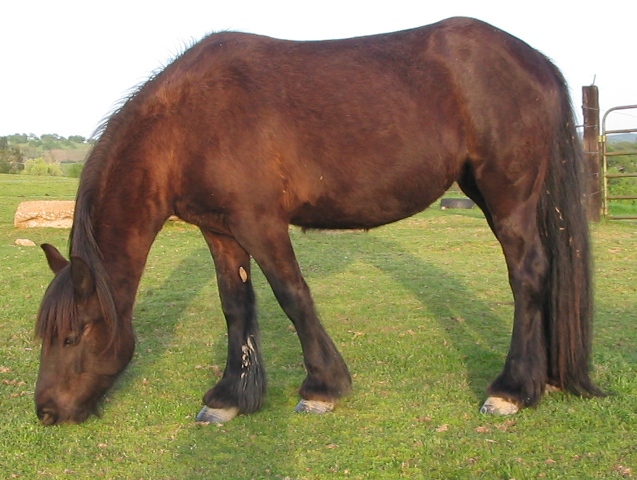 Ravenscairn Selkie's first foal in the United States and Braeberry's first Fell foal was born 20 July 2005.
Bonnie was the first Fell to show in an Oregon Mountain and Moorland competition. She behaved very well and we had multitudes of comments on her calm behaviour and lovely looks at the West Coast Welsh Show, 2006. She was an excellent ambassador of the breed!
I had the pleasure of delivering Bonnie to her new owner, Dachia, in Wisconsin, in May, 2006. She travelled well and adjusted easily to each new surrounding at horse hotels along the way, even the big mules on every side one night.
Bonnie Lass has been on the West Coast the last few years. Fell Legend Farm leased her for a year, started her training and got a filly from her by BroughHill Hadrian's Wall, Felllegend Califia. We leased her for a 2010 foal and got Braeberry Eclipse. She has been bred back and returned to her owner in South Carolina.