Murthwaite Chanthal
---
Chanthal is available for purchase.
Excellent Fell Pony Mare, top notch bloodlines, experienced broodmare, over 120 days of training, plus trail, obstacle and arena experience. She stands about 13.3 hands. She has an sweet personality and is ready to be your best pony partner.
See more pictures of Chanthal during fall 2012 training here on her Flickr page.
Chanthal spent most of a year at New Heights Training Stables with international event trainer David Acord as a lesson pony. She has now returned to Seal Rock, Oregon.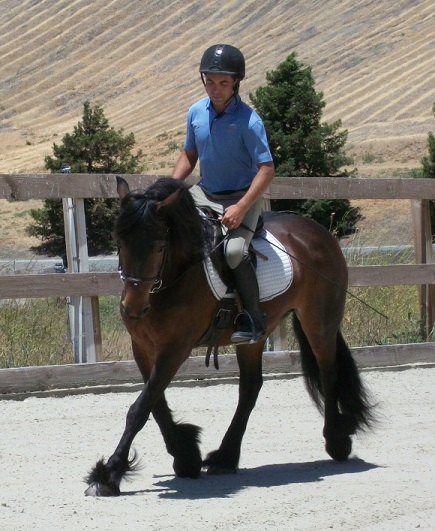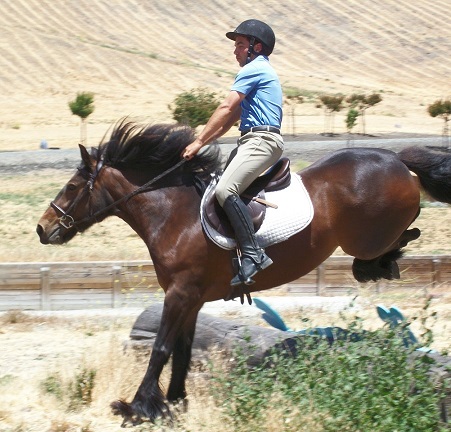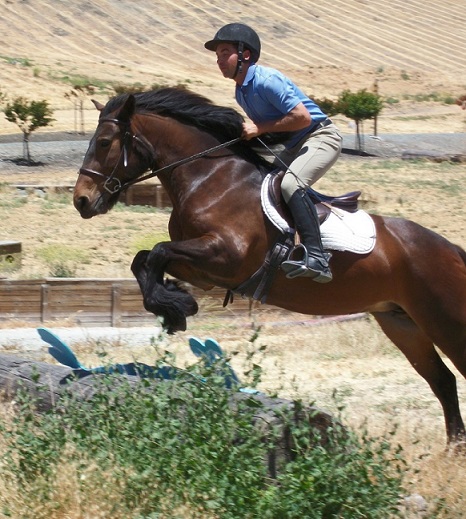 Murthwaite Chanthal was foaled in Cumbria, 6 May 2002, at the Murthwaite Stud and arrived at Braeberry Farm 14 March 2006. Chanthal's dam, Greenholme Dusty, is the dam of Murthwaite Mulan and Heltondale Misty IV, both successful show ponies in the UK. Before leaving Holland she was started with English saddle and shown in hand at the Belgium Fell Pony Show, taking second or third in her class. During the summer of 2009 she was trail ridden western and bareback with no problems. She is green but learning quickly, and eager to match up with a human partner. She is an alpha mare and respectful of her human handler. She is very laid back and will make a great addition to a breeding program or as a ridden mare with show potential, or both.
A dressage friend raved about her free movement in the pasture. She is a bit bored in the pasture and needs a partner to work with her. She may protest at first, but once she's been out a couple of times, she's first to the gate, wanting more. Her gaits are smooth and she could make an excellent show pony or do trails or driving, or almost anything you'd like.
She is only available as our herd grows and with a bay stallion, we do not need to keep as many bay mares in our herd. I hope to find her a great, longterm home where she can have a lifelong partner. She could continue to have foals too, she's a great dam with excellent bloodlines.
Foals Chanthal has produced for Braeberry Farm.
Braeberry Barnabas
, black gelding by Heltondale Bobby, 2006
Braeberry Clarabel
, bay mare by Broughhill Hadrian's Wall, 2007
Braeberry Ruby
, bay mare by Copperbeech Casper, 2010