Nutmeg
Morgan/Welsh/Shetland cross
---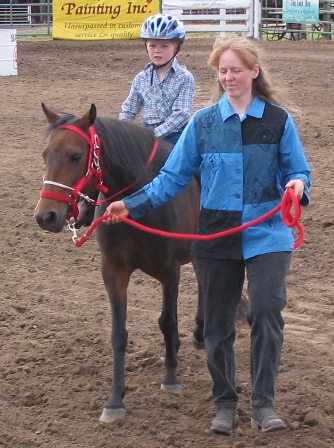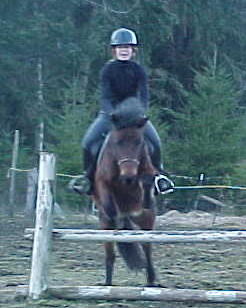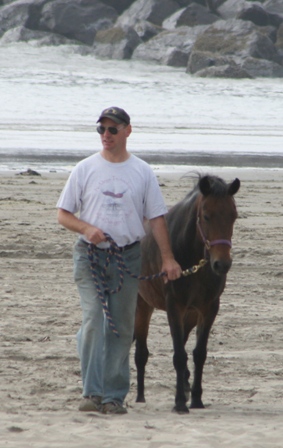 Nutmeg was our first pony purchase, before we even had the keys to our Boring house and property. Her sire is a dark dappled bay registered Morgan, and her dam is half Welsh, half Shetland. She was foaled 19 August 1999. We purchased her when she was two. We lost her in July 2013 to a bout with colic that she was unable to overcome.
She was an intelligent and playful pony, though motherhood gave her a calmer attitude towards life, and other ponies. She liked to know everything that was happening but no longer needed to be boss.
In the search of a stallion for her we discovered the Fell pony. Her first foal was Cassie, by a Welsh stud we owned for a short time. She has had two foals by a Fell stallion and one foal by a paint stallion.
Nutmeg had great movement, a perfect personality and good confirmation but I do believe she produced better than herself in each foal. Her foals are all very athletic. Nutmeg and Cassie attended a show together on 2 August 2008, a first time for both. Pictured at left is Nutmeg in a lead line class with our son Jonathan riding bareback, also his first show.
Nutmeg had been started under saddle and over jumps. She had been ridden at the beach, bareback and with saddle. She gave pony rides at a few birthday parties.
She was an awesome mother both to her foals and to our own son, whom she mothered in the pasture against the curiosity of other ponies.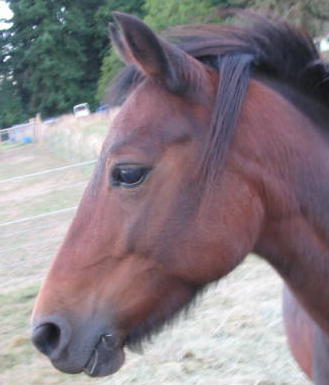 Foals Nutmeg produced for Braeberry Farm.
Braeberry's Cassia
, buckskin mare by Rosey's Gold Star (Welsh), 2005
Braeberry's Poppy
, black mare by Broughhill Hadrian's Wall, 2007
Braeberry's Tamarind
, bay mare by Broughhill Hadrian's Wall, 2008
Braeberry's Pepper
, bay pinto colt by Tiberon(Paint), 2011