Braeberry Douglas
---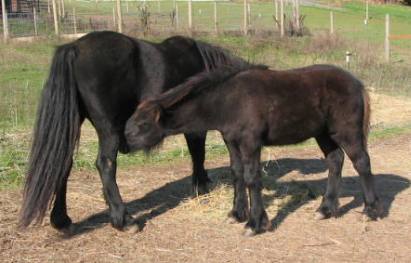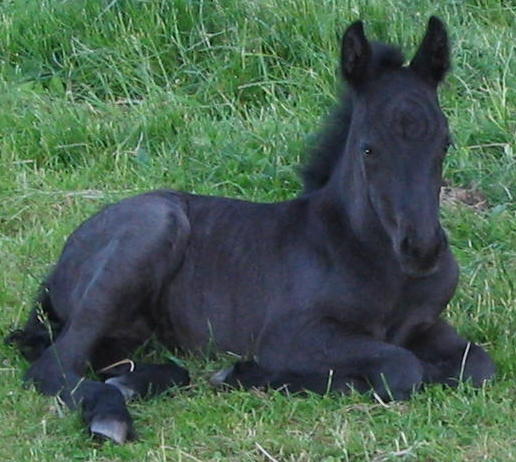 Congratulations Douglas, AKA 'Cowboy' in placing in three classes at his first show the last weekend of Oct. 2010. He will be in another show later in Nov. 2010.
Ravenscairn Selkie's colt foal arrived early in the morning on 25 May 2007. He is solid black and was up, running and nursing by the time we found him at 5:30 a.m.
I handled him all over on his first morning but did not touch him again until his dam brought him over to be 'introduced' in a sense, a month later. He was still shy about coming over until he was near 3 months when my cousin's daughter visited. She had him asking for attention within minutes of being in the pasture with him. I enjoyed watching Selkie use him for a head scratching post. She'd rub her forehead on his back and rump with no real purpose other than her own satisfaction.
We have named him Douglas for a double connection. His dam was foaled in Scotland and Douglas is a Scottish name meaning 'black river' plus Douglas Fir is Oregon's state tree and a wood used often in construction for it's ability to carry heavy loads.
He is sold and is in his new home in New York.