Deerstones Lillian
---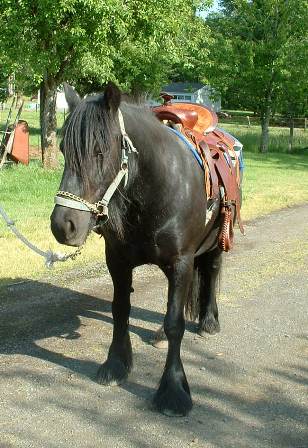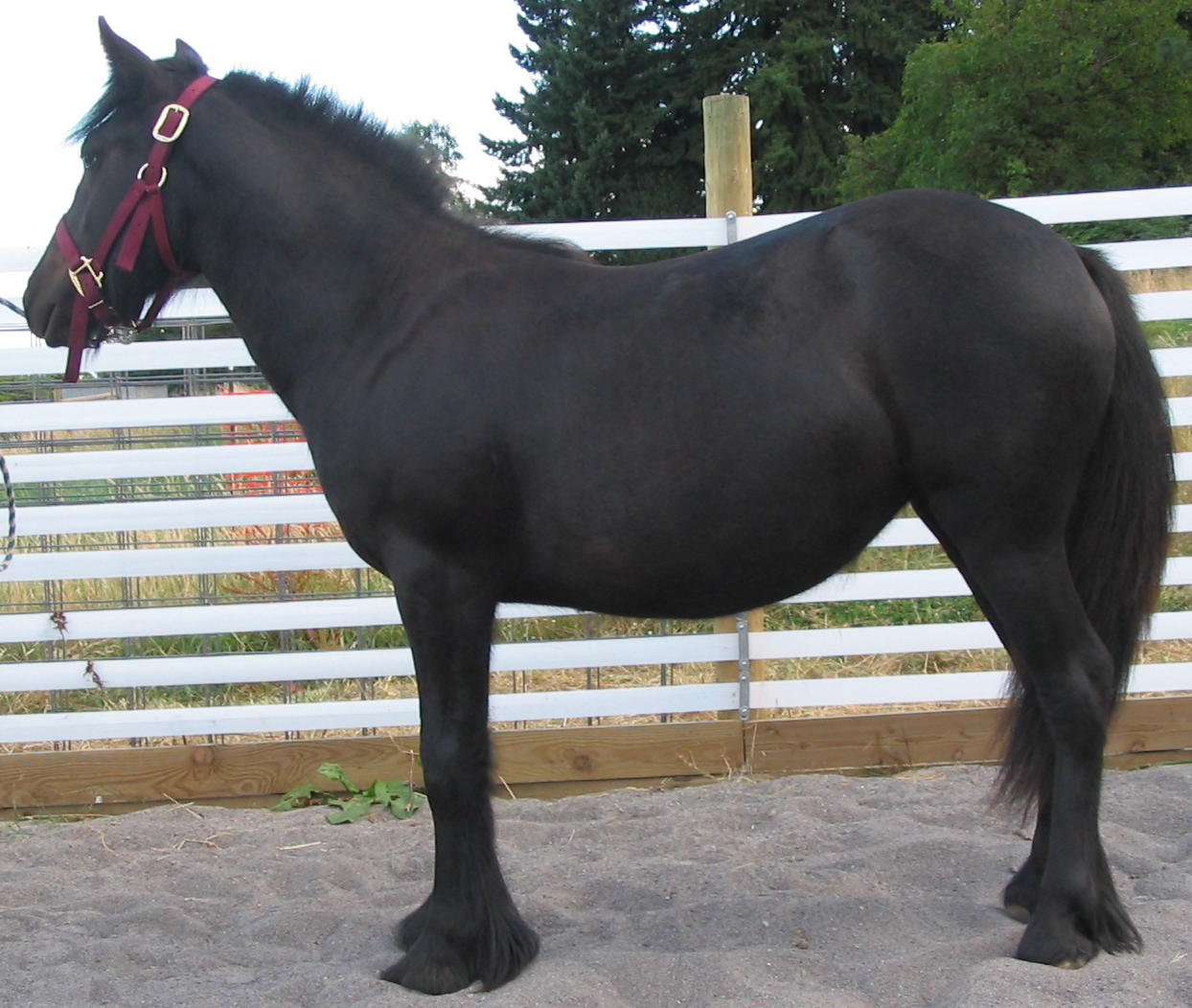 Deerstones Lillian or Lily, was foaled 13 April 2004 in Canada after we purchased her dam, Townend Caitlin. She traveled to our farm with her dam, at one month old, and settled in well. She is solid black.
Lily is full of fun. In the summer she'd run circles around us in the pasture, then come up to be rubbed all over, before running circles again. She loves attention, and would rather be with people than graze. Her feather was quite dramatic as a foal and she has kept it well. It is full, fine and straight. The photo on the right is Lily as a yearling.
Her sire is BroughHill Hadrian's Wall.
Congratulations to Kathy, the new owner of Lily, have fun working with her!
Lily and Kathy participated in the 2006 Horse Fair and Expo at last minute's notice (like the morning of!). Thank you!
Lily is now trained and Kathy takes her on trail rides with other ponies or horses.