Braeberry Liberty
---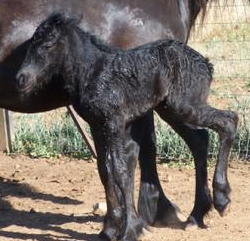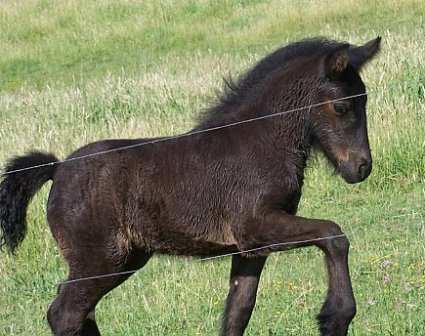 Townend Bunny gifted Rene' of Fell Legend Farm, the pleasure of watching and videoing the foaling of her new, solid black filly. Braeberry Liberty came at 5 pm on 23 May 2007. She's been given a patriotic name for within 24 hours of her birth, Richard became a US Citizen.
She is spunky, forward and fun. She's stocky and will have the great work pony build of her dam and good looks of her sire, BroughHill Hadrian's Wall.
Liberty's new home is with Monika of Morning Star Royal Friesians. Congratulations on your new purchase and have fun with her. The photo below is in September 2008.
Liberty attended 2008 Brookside Mountain and Moorland Show and took 4th in the 3 years and under class.
Liberty had her own foal this year, a colt, named Justice.